Classic Insight has been involved with website design and graphics industry since 1999. Our initial business concentrated primarily on designing websites. Since then, we have expanded into other areas of graphics. Today we provide many other graphic design services, from business cards and brochures to yellow page ads.
Our clients span the country and the globe. The majority of our clients are California-based, but we have clients across the United States, in Canada, the United Kingdom and Holland.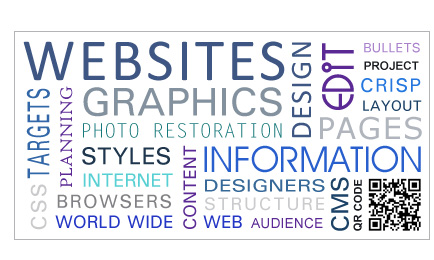 One expanding area of our work involves photo restoration. Due in part, we believe, to interest in genealogy research and the increased desire to store photographs digitally on computers, people are finding all manner of old photos they want restored and digitally preserved. Those old family portraits and treasured photographs of the great grandparents do not last forever in the printed form. Have them professionally enhanced and stored before its too late. Photographs can be restored, enhanced, colorized and stored on CDs and DVDs.
Classic Insight prides itself on customer service. All clients receive the personal attention you or your company deserves. Information and photographs sent to us, will be treated with respect and privacy (see our Privacy Policy). Photographs you see on our website are there with the express permission of the owners.
Contact us today to start your project!